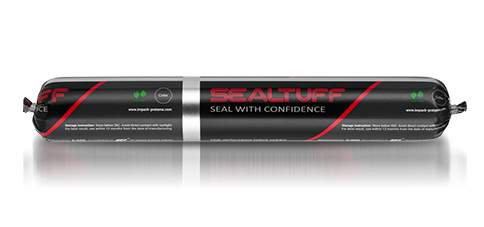 Sealtuff
SEALTUFF is a high performance sealant, specially formulated to be used in the demanding building construction and engineering industries.
NO MORE LEAKING!
SEALTUFF cures quickly, and demonstrates excellent adhesion, durable bonding, elasticity and tear resistance for many years.
NO MORE STAINING!
SEALTUFF is made to prevent the common staining problems occur using conventional silicone sealant such as migration staining, dirt streaking, and hydrophobic staining, keeping a clean look on your work for a long time.
SEALTUFF is paintable, no primer or adhesion promoter needed to paint, it can withstand the severe and long outdoor exposure without showing any sign of aging or cracking for a long period.
Specification
Products
Type
Colors
Packaging
Self Life
Sealtuff
Hybrid
White, Grey, Black
900 gram
12 months from
the date manufacture
| Products | Type | Colors | Packaging |
| --- | --- | --- | --- |
| Sealtuff | Hybrid | White, Grey, Black | 900 gram |
Self Life
12 months from
the date manufacture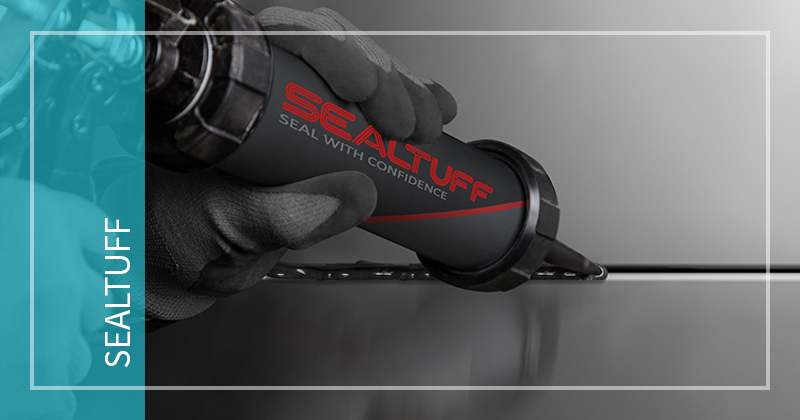 Our Advantages
» Environment friendly (non-solvent, non-isocyanate)
» Non-staining to various porous materials
» Non-slumping – suitable for vertical joints
» Ease of application in a wide range of temperatures
» Gunnabilty – easily extruded from cartridges
» Skins over in a short time – to resist the dust
» Stable curability
» Neutral cure – contains no acid


» Odorless
Application
» Composite Panels (Aluminum, Metal, Wood, Cement)
» Metals (Steel, Aluminum, Stainless, Painted, Galvanized)
» Concrete
» Stones (Natural, Artificial)
» Tiles
» Wood
» Rubber
» Plastics
Sealtuff Usages
» Facade joint
» Perimeter joint
» Tile bonding
» Wooden floor adhesive
» Glazing joint
» Sealing and bonding