Started from a humble beginning in Malaysia, to manufacture adhesive for shoes in 1982, Orgavyl Chemical Industries Sdn Bhd ( OCI® ) has grown and built a solid reputation as a leading manufacturer of a wide range adhesives and sealants covering various consumer and industrial purposes.
OCI® has consistently raised the bar and won consumer's trust by delivering quality products and services. Its products are presently exported to 15 countries.
OCI® silicone sealant is a high performance one part silicone sealant. It is inherently waterproof, and extensively used in broad range of domestic, commercial, and industrial purposes.
It exhibits an excellent adhesion to a wide variety of substrates such as glass, plastic, fiberglass, aluminum, steel, ceramic, tiles, bricks, concrete, non oily woods, plasterboard.
OCI® silicone sealant is specially formulated to resist aging, UV radiation, mold and volatile chemicals.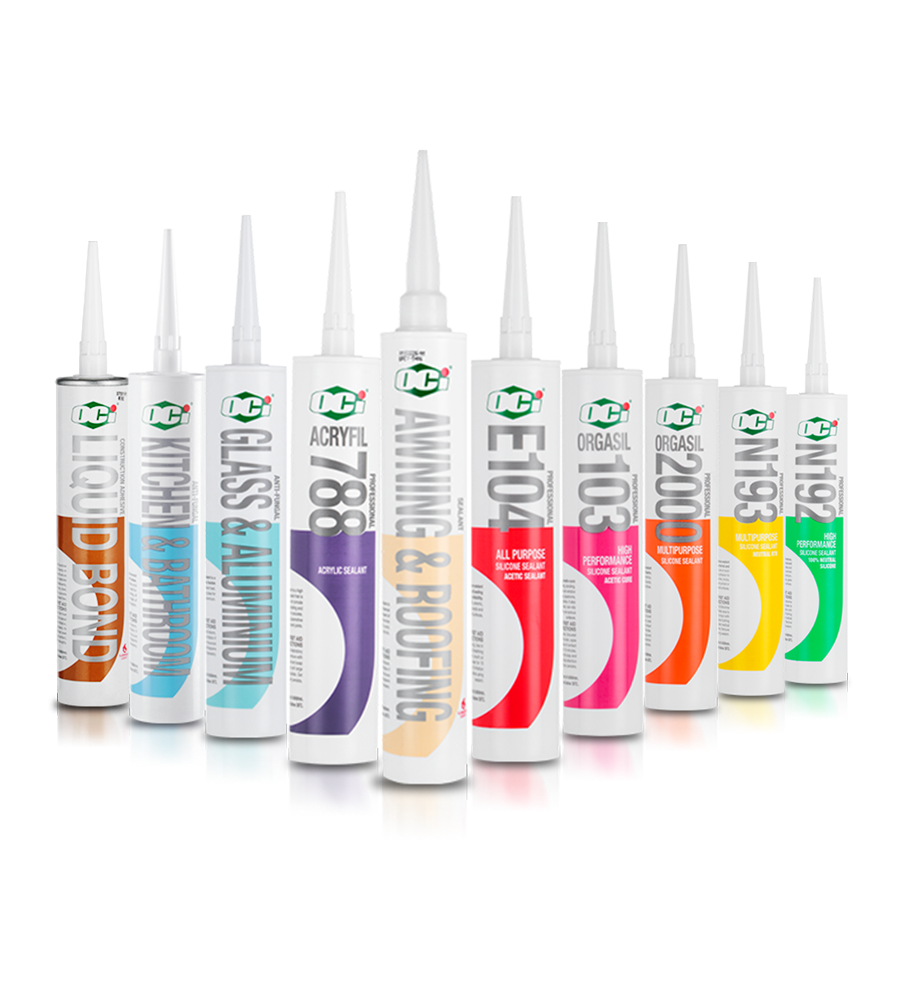 OCI® S-100 PVC Solvent Cement is high quality solvent cement, it is waterproof and fast cure adhesive, widely used for joining rigid PVC, CPC and uPVC pipes and fittings.
OCI® S-100 PVC Solvent Cement is safe for use with potable water pressure systems, and ideal for irrigation, industrial piping, SWR, sewer and DWV systems